In a recent Op-Ed piece in USA Today, R. Dean Foreman, Chief Economist for the American Petroleum Institute, makes the case for natural gas and oil industry as a solid, long-term investment.
Foreman believes there has never been a better time to invest in natural gas and oil. In a world where security depends on affordable energy, the United States is in an enviable postion. The According to the U.S. Energy Information Administration estimates in the Annual Energy Outlook 2019 the United States has enough dry natural gas to last about 80 years.
When and where wind and solar are affordable, they can contribute to our overall power grid supply. However both U.S. and international projections indicate fossil fuels will provide more than 75 percent of growing global energy needs in 2050.
Where is U.S. crude oil produced?
Crude oil is produced in 32 U.S. states and in U.S. coastal waters. In 2018, about 68% of total U.S. crude oil production came from five states. The top five crude oil-producing states and their shares of total U.S. crude oil production in 2018 were
Texas—40.5%
North Dakota—11.5%
New Mexico—6.3%
Oklahoma—5.0%
Alaska—4.5%
In 2018, US domestic oil production reaching the highest amount on record. More cost-effective drilling technology helped to boost production, especially in Texas, North Dakota, Oklahoma, New Mexico, and Colorado.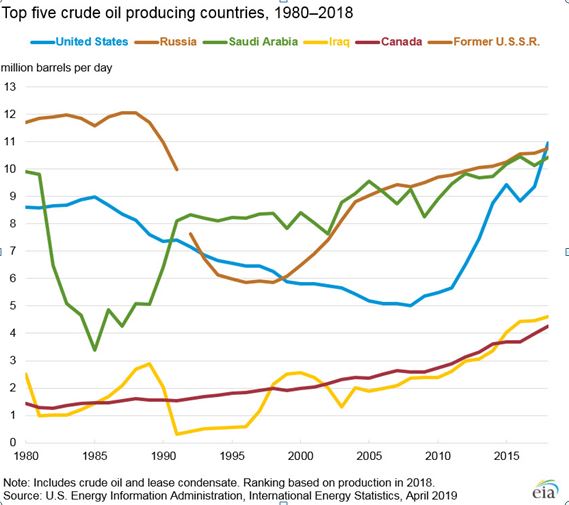 Foreman believes the US oil & gas industry can meet future demand while providing reliability and consistency to the expansion of intermittent energy sources such as solar and wind. Americans don't need to choose between renewables and natural gas they all are necessary to meet future domestic and global demand for energy.