The Politics of Fear
Humanity fundamentally fears the unknown and death.  So playing on the fear of the unknown or death can change how people think and behave. 
Politically, fear is useful.  Lyndon Johnson's campaign against Barry Goldwater simply implied a vote for Goldwater would end civilization.
As long as a scare tactic is effective – people will continue to use them.  But when the audience realizes the fear claim is just an attempt to motivate our behavior and isn't real – then the audience may turn on the fear monger and devastate their credibility. 
What is the real agenda?
Look for these key phrases often used in order to build credibility in political or environmental fear tactics:  "It is settled science" or "there is strong academic consensus" or "scientists have solid experimental and theoretical evidence to support…the following predictions":
The tip off to the real agenda which is to gain power is often shown by these phrases:  "Businesses and governments will have to work together", "private public partnership", "needs significant long-term private investment and public spending", we need more supportive policies, laws, and public spending".
Let's look at some quotes and judge for yourself whether they were a fear tactic or just a bad prediction.
The Threat
"… we could use up all the proven reserves of oil in the entire world by the end of the next decade…If we fail to act soon, we will face an economic, social and political crisis that will threaten our free institutions… We need to shift to plentiful coal …"  Jimmy Carter (1977)
The Reality
The Threat
"Population will inevitably and completely outstrip whatever small increases in food supplies we make…The death rate will increase until at least 100-200 million people per year will be starving to death during the next ten years."  Paul Ehrlich – April 1970 issue of Mademoiselle.
The Reality
The Threat
"Demographers agree almost unanimously on the following grim timetable: by 1975 widespread famines will begin in India; these will spread by 1990 to include all of India, Pakistan, China and the Near East, Africa. By the year 2000, or conceivably sooner, South and Central America will exist under famine conditions…."  Peter Gunter, Professor North Texas State University (1970)
The Reality
The Threat
Harvard biologist George Wald estimated that "civilization will end within 15 or 30 years unless immediate action is taken against problems facing mankind."
The Reality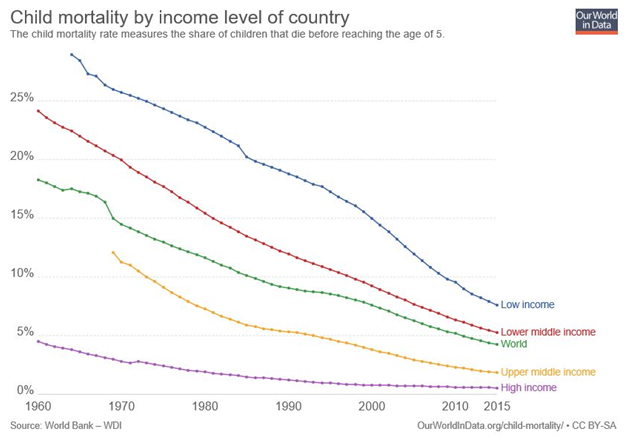 The Threat
"In a decade, urban dwellers will have to wear gas masks to survive air pollution…by 1985 air pollution will have reduced the amount of sunlight reaching earth by one half…."
The Reality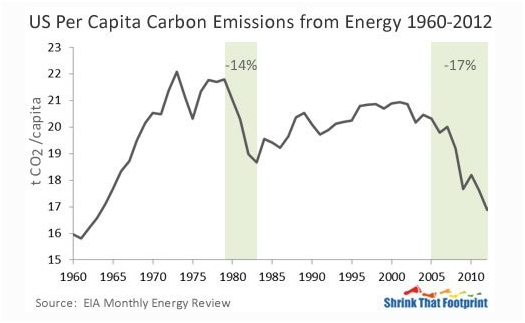 The Threat
Paul Erich predicted that DDT and other chlorinated hydrocarbons may have substantially reduced the life expectancy of people born since 1945; Americans born since 1946 now had a life expectancy of only 49 years, and he predicted that if current patterns continued this expectancy would reach 42 years by 1980.
The Reality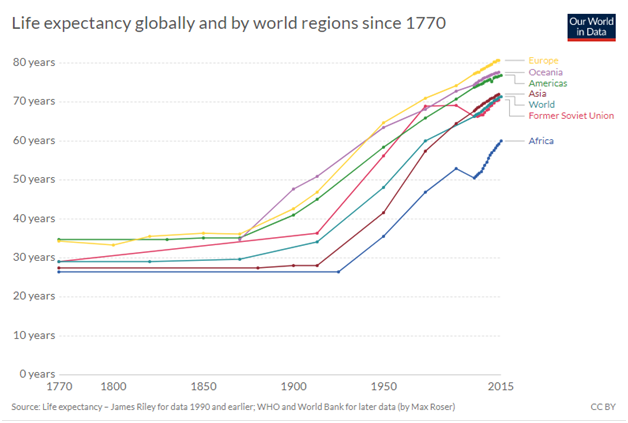 The Threat
Harrison Brown, a scientist at the National Academy of Sciences, estimated the humanity would totally run out of copper shortly after 2000. Lead, zinc, tin, gold, and silver would be gone before 1990.
The Reality
The Threat
"The threat of a new ice age must now stand alongside nuclear war as a likely source of wholesale death and misery for mankind." Nigel Calder – British science writer
The Reality
Science Says…
"We have to offer up scary scenarios, make simplified, dramatic statements, and make little mention of any doubts we might have…"Each of us has to decide what the right balance is between being effective and being honest." …" Stephen Schneider, a professor of Biology at Stanford University – 1989.
Politics Says…
"We've got to … try to ride the global warming issue. Even if the theory of global warming is wrong … we will be doing the right thing anyway in terms of economic policy and environmental policy."  Senator Timothy Wirth – Democrat- Colorado (1988)
Which of These Political Promises Do You Believe Will Save the World?
Bartender Alexandria Ocasio-Cortez while selling her "Green New Deal" said that the world will end in 12 years if nothing is done to address climate change." Millennials and people, you know, Gen Z…we're like…the world is gonna end in 12 years if we don't address climate change."
A recent analysis by the American Action Forum puts the initial 10-year cost of the AOC's Green New Deal at $93 trillion or 114% of the GDP OF THE PLANET in 2020. Now that could actually end the world in 12 years!
Or…
"We must reduce all the emissions that are destroying the planet. However, that requires a change in lifestyle, a change in the economic model: We must go from capitalism to socialism." Hugo Chavez (RIP)
Or…
"Third world nations are producing too many children too fast…it is time to ignore the controversy over family planning and cut out-of-control population growth." Al Gore
Or…
"The first principle is that we can have an effective and comprehensive energy policy only if the government takes responsibility for it and if the people understand the seriousness of the challenge and are willing to make sacrifices." Jimmy Carter
Final Thought
Do you buy the fear or do you believe Ronald Reagan who said: 
"The nine most terrifying words in the English language are: I'm from the government and I'm here to help."